Endomet (Analytical Research Laboratories)
Supplements

plus programme additionals
ENDOMET SUPPLEMENTS UK
POSTAGE WILL BE ADDED INTO YOUR BASKET.
EUROPEAN CLIENTS
PLEASE CLICK ON BUTTON TO THE RIGHT FOR ADDITIONAL POSTAGE COST FOR
REGISTERING YOUR PACKAGE FOR SAFER DELIVERY (there is a drop down menu for different numbers of bottles ordered) PLEASE NOTE THIS IS AN ESTIMATE. YOU CAN WAIT UNTIL I GET POSTAGE COSTS AFTER YOUR PURCHASE TO GET THE FULL CORRECT AMOUNT TO FORWARD.
​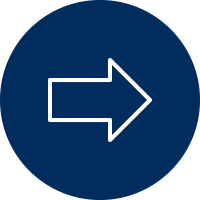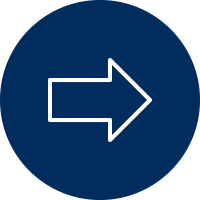 Taurine is an amino acid required by the central nervous system as a calming neurotransmitter. It is the most concentrated amino acid present in the heart muscle. It is also a key component of bile and as such, is needed for the digestion of fat-soluble vitamins and the control of serum cholesterol.
One Tablet Contains:
Vitamin A
(from vitamin A palmitate) 3333IU,
Vitamin C (as ascorbic acid) 333mg,
Citrus Bioflavonoids Complex 333mg,
Rutin 33mg.
Other Ingredients: Microcrystalline cellulose (plant), stearic acid (palm), croscarmellose sodium (plant cellulose), magnesium stearate (palm), silicon dioxide (silica), hypromellose (plant), glycerin (vegetable) and hydroxypropyl cellulose (plant).
ATP Energy Boost by Endomet available from USA
ATP Energy Boost contains magnesium hydroxide (50 mg) and malic acid (200 mg). Magnesium is essential for several hundred enzymes, including those related to cell respiration, energy and ATP production in the cells. Malic acid is part of the Krebs energy cycle.
One Capsule Contains: Magnesium (as magnesium hydroxide) 100mg, Malic Acid 400mg, PEAK ATP® 100mg. Other Ingredients: Rice flour, hypromellose (vegetable capsule), vegetable lubricant, gellan gum
USA ONLY ENDOMET SUPPLEMENTS USA prices click here
​
FOR HAIR ANALYSIS UK CLIENTS Thyrocomplex, Endodren, GB3, SBF formula, Renamide, HCL and Paramin can be purchased at a 20% discount from USA Endomet Labs.
Shipping is $30 for up to 4 bottles and $55 thereafter increasing gradiently with the number of bottles and there is duty to be paid by you on arrival in the UK or Europe (normally you will get a bill in the post for you to pay before the package is delivered - approx 15-20% of total value).

Please call Endomet on 001 602 995 1581 FOR YOUR FIRST ORDER and they will give you an online link for future easy purchasing.
FOR NON HAIR ANALYSIS UK CLIENTS that do not have a current Practitioner, you can still purchase the USA supplements at Endomet Labs with a discount. Please email me to arrange -
​One Tablet Contains: Magnesium (from magnesium hydrolyzed rice protein chelate) 133.3mg. Other Ingredients: Microcrystalline cellulose (plant), stearic acid (palm), croscarmellose sodium (plant cellulose), guar gum (bean), magnesium stearate (palm), hypromellose (plant), glycerin (vegetable) and hydroxypropyl cellulose (plant).
One Capsule Contains: Lactobacillus acidophilus/lactobacillus casei subsp.
Rhamnosus 280mg
AdditionalEach capsule contains 2.8 billion live organisms. Special coating allows the capsule to pass through the stomach acid before releasing its contents into the intestinal tract.
Recommended IntakeSuggested Use: One capsule daily, or as directed by a physician. Acidophilus should be taken on an empty stomach; first thing in the morning and one hour before each meal.
Heat Lamp Therapy and Saunas
Endo-Pan is a specifically formulated product which contains zinc, pantothenic acid, and cysteine.
One Tablet of Endo-Pan Contains:
Pantothenic Acid (as calcium pantothenate)

Zinc (as zinc hydrolyzed rice protein chelate)

L-Cysteine (as L-cysteine hydrochloride)
Suggested Use: One tablet daily, or as directed by a physician.
Perhaps the most relaxing and enjoyable part of the programme! These 3 lamps will work with the Dr Wilson recommended 250w near infrared heat bulbs (below the lamps). You can make your own sauna If you get 3 or 4 of these fixed in a small space or if not, single lamp therapy has tremendous healing advantages. Shine the lamp on your back, sides and front of abdomen for 15 to 20 mins a day. For sinus or ear problems you can shine the lamp on the affected area of your head for 5 mins several times a day. Do not heat the head for any longer.
Please see these links for more information:
The benefits of near infrared lamp saunas
the benefits of near infrared and building your own sauna in a bathroom VIDEO
construction of a sauna video per Dr Wilson's plans
Info on near infrared lamp saunas by by Brian @ SaunaSpace
Some people prefer to just buy a small single use sauna enclosure that you can put together fast at home. I can recommend two popular companies at this time. Sauna Space and Go Healthy Next in the USA. They are in the region of $1500. If you want to purchase one from Sauna Space please do so through the link here and you will get £20 off your next hair test (keep receipt). If you would like this one from Go Healthy Next or just the tent or the lights then email us on and we will order it for you and give you a 10% discount.
These saunas will incur a VAT charge on entering the UK.
The Eveready bulb is the near
infrared light bulb you need
for your lamps.
Coffee Enema
The Ultimate Deluxe Coffee for your Enemas. Reports are of better detoxificiation, better cleansing of parasites and worms with this mould free superior brand of organic coffee. Recommended by Dr Wilson, those on the programme and us.
Although drinking coffee is not recommended as it is a stimulant and most people have overstimulated their adrenals and nervous system to the point of burnout...you are allowed to have one cup of black coffee a day with added milk if you really must. The body though should not need a stimulant but have the correct energy and this is the overall goal of the programme.
​
Coffee Enema Information - Dr Wilson coffee enema procedure
These are the coffee enema kits. You can go for simple cheap ones - make sure you wash well with hot water and soap after use and dry in an airing cupboard and somewhere with good air flow. You may like to change the tube every couple of months.
There is also the stainless steel bucket which is a lot more expensive but is easier to clean.
The Chi Machine
The Chi Machine is a fantastic addition to regular chiropractic sessions. It is very important to keep the spine loose and this helps relax the autonomic nervous system which rests the body and the adrenals. The body will detox more in a resting state. Chi Machines oxygenates the body, drains the lymph system and gives you a work out at the same time. 15 mins on the Chi Machine is equivalent to an hour's walk! For more information check out products on Amazon.
​
Other useful machines and gadgets
I can recommend carrying your supplements around in this box below.
It comes with labels for the sections. Available on ebay. Click the image.
Foot rubbing or massaging is highly recommended everyday for about 10 minutes. This is free and effective at stimulating various reflex points on the foot to help release toxins and tension in the whole body. If you need some help with this then these products on amazon are helpful if you don't have the time or energy to rub your own feet or see a reflexologist.
Pressure cookers are great for fast cooking particularly vegetables - retaining more minerals in the cooking process than boiling or steaming. This instant pot is very easy to use and has a stainless steel interior pot for cooking
This remote controller will allow you to turn your wifi off at night without getting out of bed! We highly recommend allowing the body to detox free of emfs between 10 at night to 6 the next morning. Studies have shown that the body retains toxic metals and minerals in emf environments contributing to physical and emotional problems from toxic metal excess.
Some people have a problem with cellulite and skin brushing and gadgets like fasciablaster are great at getting the skin active, helping to improve circulation and breaking up the toxins for easier removal. Here are a couple of suggestions for you to get.
Supplements
There are basic supplements that most people need to take in addition to the targeted supplements you will be required to take following a hair test. For more information on the diet and supplements please see the Nutritional Balancing Diet on this website.
Kelp - contains iodine which is very deficient in most peoples diet and is needed for many organs and processes in the body. Nutrient depleted food and iodine antagonists (chlorine, fluoride, bromine) in the environment, water and food is the cause of this deficiency. Because of this please start low on half or one capsule a day and build up. Kelp may cause a jittery feeling and if this occurs lower the dose. Kelp contains vitamins and minerals and is an all round multi-vit and mineral supplement.
Vitamin D3 - 5000iu a day will get your level to normal and keep it there.
Omega 3 fish oil - an anti-inflammatory supplement and helps in energy production. 1000mg per day.
​
TMG - Please read all about TMG here. In summary it helps with toxic metal removal and is a vitamin-like substance, an anti-oxidant, anti-inflammatory, energy booster, methyl donor and more.
​
Wheat Grass Juice - a very healthy addition to the programme - preferably buy fresh, frozen or juice it yourself. We like the urban powdered wheatgrass juice sachets for those who cannot get fresh juice. Contains amino acids, vitamins and minerals and chlorophyll, it builds blood and can help with many health conditions (a good description is at this link) and enhance energy. It is a great detoxifier helps to drain the lymph so take on a gradient scale. For those intolerant of wheat grass (which is gluten free) 10-12 ozs of carrot juice is recommended per day.
​
Nutrigest - this is a substitue for GB-3 from the USA which is a digestive aid and will detox the liver and help move out nasties such as parasites. You may like to get this while you wait for your US order or to have as spare. It is not as good as GB-3. You can get nutrigest from Lifestylelabs.com
Nutritional Balancing is a whole body system programme so no symptom or problem is singled out to deal with first. Instead, balancing the minerals and ratios between them and eliminating toxic metals will help you handle your health problems. Sometimes however, remedies are needed to help someone over an infection, for example, particularly when they first start the programme. Here are some of the remedies that may be useful or needed on or off the programme.
Vitamin A - for infections
Colloidal Silver - for infections
Vitamin B6 - for copper detox symptoms or PMS symptoms take up to 400mg per day but not for more than 10 days.
Coq10 - for extra energy particularly for the over 50's
Vitamin C - any really will do but not more than 1000mg per day (only for infections but check with practitioner)
Garlic Capsules - for high blood pressure quick remedy (see Endomet brand)
Calcium and Magnesium citrate or chelate - for relaxation or help with sleeping. Everyone is given this on their programme as it helps to relax the sympathetic nervous system. Paramin is the Endomet brand available from the USA only.
Magnesium - for constipation
Passiflora or Melissa leaf - for sleep problems
Cherryactive - for sleep problems, inflammation, infections
L-theanine - for sleep and calming
Bio-Kult - this is for help with replenishing the good bacteria in the gut. May help those with various food sensitivites. This can be combined with the Endomet GB-3 which most people are advised to take on the programme.
Endoment Endo-veggies which is a veg capsule also containing wheat grass and activated charcoal or alternative mixed vegetables capsules to help you get more vegetables and their minerals in your diet.
Uva Ursi - works very well for urinary infections.
​
NB Most people report that their sleep problems improve quite quickly on the programme when the body's hormones and minerals start to balance.
​
​
​
​
Food choices are very important on the programme and below are some of the additional foods you can include if you tolerate them.
Blue corn is particularly good containing bioavailable selenium.
Lemon balm tea is good for high blood pressure or just as a relaxing drink.
Buckwheat crackers - not recommended as part of the diet as buckwheat can be irritating to the intestines, however if you are tolerant of it and intolerant to other chips or crackers or grains then these may be used until you can tolerate the recommended grains or pseudograins.
Sea Salt - sea salt is an important part of the diet for everyone as it contains trace minerals that are lacking in modern diets.
Please purchase REAL SALT or CELTIC SEA SALT or HAWAIIAN JADE BAMBOO SEA SALT
​
The Amazon boxes on this site link to amazon through an affiliate link. If you purchase through these links a very small commission will come to us to help fund the website.